MARCHÉS DE VANDOEUVRE
Practical information
at Vandœuvre-lès-Nancy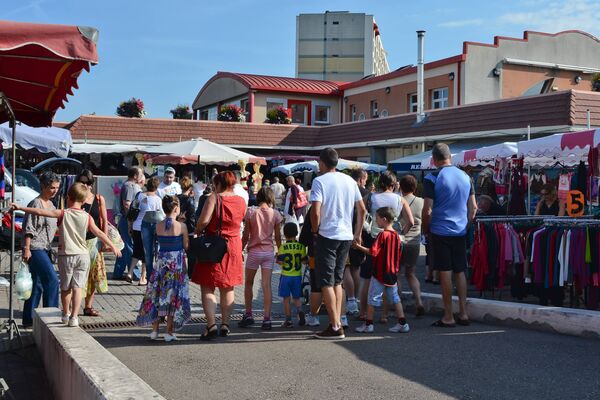 Vandoeuvre market's size and diversity have earned it an excellent reputation. It offers everything, from food, clothes and household goods to flowers. Every Sunday morning, this colourful, lively and cosmopolitan market plays host to 120 to 150 stallholders and 6,000 to 8,000 visitors.

It is made up of a covered food section, a central square with manufactured products, and the 'market courtyard' on Rue Charmois at the back, where you will find mobile stalls, second-hand clothes and a brasserie-restaurant.

An organic market with organic food producers operates on Friday evenings from 4.00pm to 8.00pm. Its reputation also stretches far beyond the city limits.