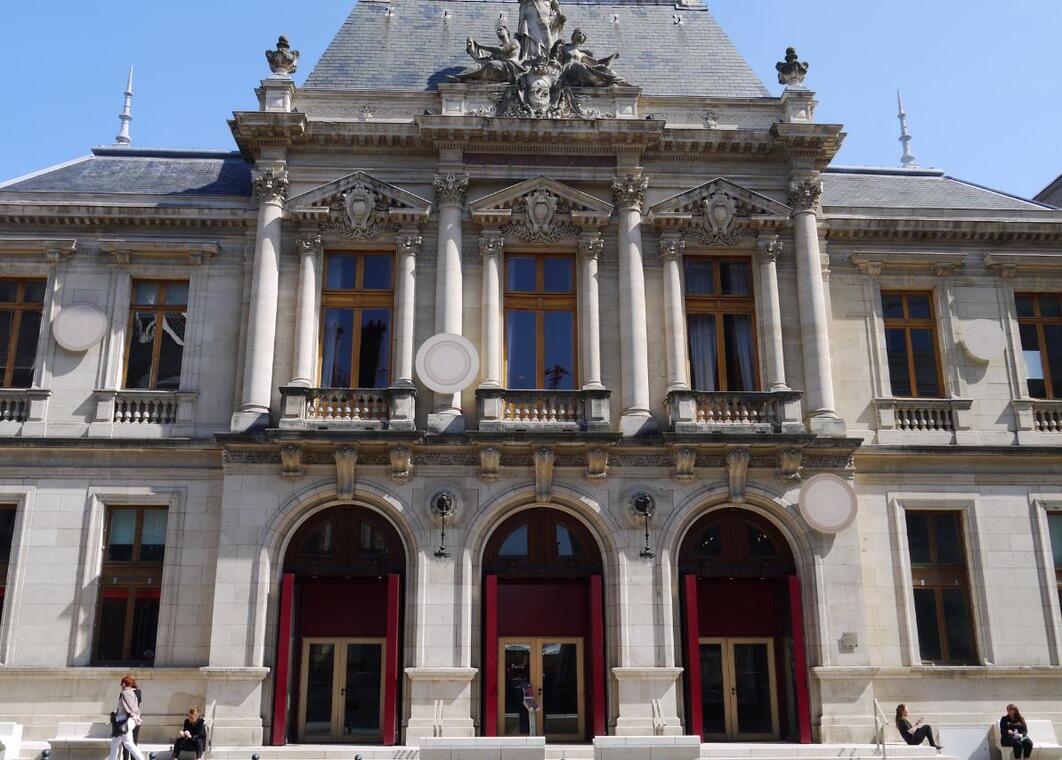 SALLE POIREL
Places to go
at Nancy
The Poirel concert venue and gallery are located within easy reach of Nancy station and conference centre, and just a short stroll from Place Stanislas. Together they constitute a lively cultural centre known for drawing crowds from far and wide !

SALLE POIREL
Salle Poirel is a jewel of Nancy's architecture, a highly fitting setting for the events it stages. Every season, it thrills audiences with a range of concerts by singers, and jazz and classical musicians, not to mention comedy acts, encounters and numerous other new experiences.

GALERIE POIREL
Galerie Poirel opened in 1888 and immediately became known to audiences and artists for its spacious rooms and excellent light. In 1894, it became the venue for the Nancy School's founding exhibition. In 1926, it introduced local people to the major surrealist artists. From 1935 to 1950, it housed the Corbin decorative art collection, which went on to form the core of the exhibits at the Museum of the Nancy School when it opened in 1964. Galerie Poirel then hosted a succession of exhibitions encouraging audiences to discover the decorative and visual arts.

TRAITS D'UNION BY ROBERT STADLER
In 2013, Nancy City Council wanted to give new impetus to Galerie Poirel. Following a national tender process, it commissioned designer Robert Stadler to produce a permanent work. Stadler's commission was a public procurement contract signed with the support of the French Ministry for Culture and Communication, and in collaboration with Greater Nancy Council.
Trait d'Union was designed to cover three different spaces: the façade, the parvis and the inside of the gallery. Discs of light and furniture sculptures draw out the character of the building, reflecting its colours and materials. The work as a whole takes the architectural context as a starting point and projects it into the present through a fluid reinterpretation of the existing elements, expressing the idea of movement and speed in an urban setting. Trait d'Union was officially opened on 4 July 2013. It has brought a modern signature to the building by creating a dialogue between contemporary art, design and the architectural heritage.