CATEGORY I RATING
Tourist offices in France are rated so that tourists can expect a consistent range of services when they visit, regardless of where in the country they are staying. The rating scheme was set up by the ministry responsible for tourism. It places tourist offices in three categories, from I (the highest) to III.
DESTINATION NANCY – Tourist Office has been category I rated since January 2014
A category I tourist office is an entrepreneurial-type establishment that exists to act as a focal point for local businesses and develop the local tourist economy. The geographical area that it covers attracts significant numbers of both domestic and international tourists.
The rating criteria are based on the tourist office's commitments in the following three areas:
– relationship with the local authority, which is formalised via a contract listing the tourist office's objectives,
– relationship with the destination's local businesses, with a vocation to encourage and coordinate the businesses and partners involved in developing tourism within the geographical area,
– relationship with customers, in terms of the quality of services that visitors can expect based on the category rating, with criteria covering access to information, the atmosphere at the tourist office and the skills of the staff, in particular those tasked with welcoming and informing tourists.
Here is a list of the main commitments tourist offices make as appropriate to their category:
Provide a visitor welcome area and an information area; ensure they are easy to access.
Have an advisor available and distribute accurate information.
Assist tourists with bookings and other requirements.
Provide, free of charge, information on attractions and facilities available to tourists locally.
Operate an internal quality management system.
Deal with complaints and measure customer satisfaction.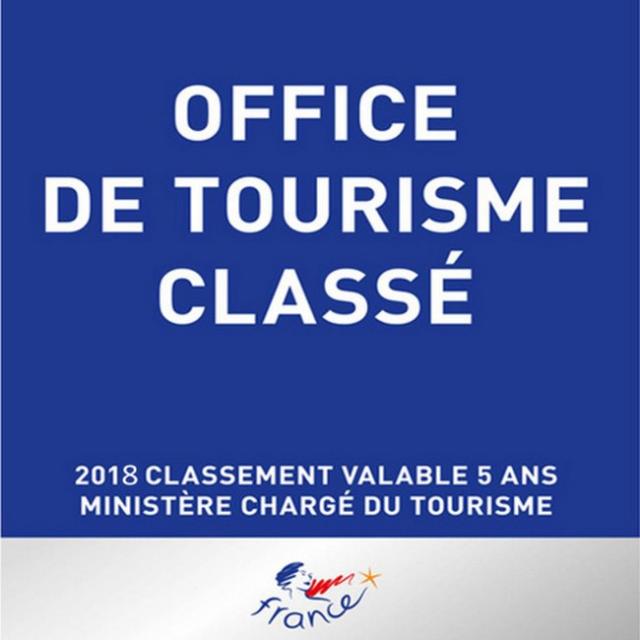 THE QUALITE TOURISME™ BRAND
The French government has created the QUALITE TOURISME brand to improve hospitality and tourist services in France. The brand was designed as a single logo to be awarded in recognition of a commitment to quality and customer satisfaction across a range of sectors: hotels, aparthotels, holiday villages, campsites, restaurants, cafés and brasseries, seasonal property letting agencies, tourist offices, attractions, and sports and leisure activities.
Find out more about the Qualité Tourisme brand.
It gives customers a hallmark they can trust as offering the very best of French hospitality and tourist services.
DESTINATION NANCY – Tourist Office has been awarded the Qualité Tourisme hallmark
Qualité Tourisme professionals are held to national quality commitments, in particular in six areas: information and communication, personalised service, staff competence, comfort, maintenance and cleanliness, and use of local resources.