VERRIÈRE ART NOUVEAU DU CRÉDIT LYONNAIS
Historic site and monument
at Nancy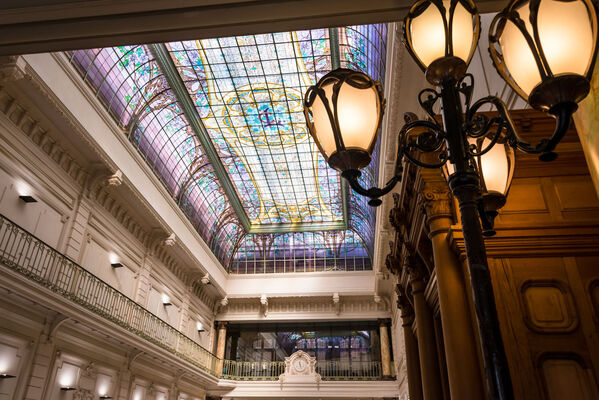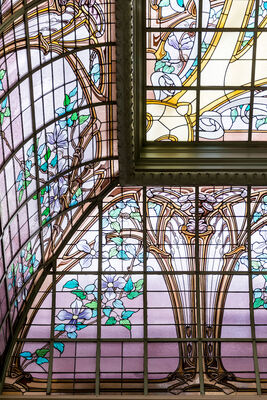 Stained-glass roof of the Crédit Lyonnais bank
This monumental glass roof covering 250 square metres is one of the masterpieces of the Nancy School painter and glassmaker Jacques Gruber and lets light into the foyer of the bank.
Clematis wind around the imitation metal structure reproduced on the glass. The 'CL' monogram appears at its centre, in reference to the bank's name.
Don't hesitate to go inside even when the bank is closed; you can view the roof through the glass door to the left of the foyer's metal shutters.
Monday

9:00 AM - 12:15 PM

1:45 PM - 6:00 PM

Tuesday

9:00 AM - 12:15 PM

1:45 PM - 6:00 PM

Wednesday

9:00 AM - 12:15 PM

1:45 PM - 6:00 PM

Thursday

9:00 AM - 12:15 PM

1:45 PM - 6:00 PM

Friday

9:00 AM - 12:15 PM

1:45 PM - 6:00 PM