THEATRE DE LA MANUFACTURE
Places to go
at Nancy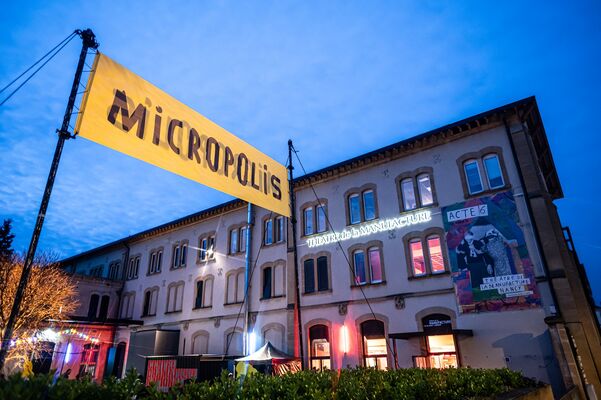 La Manufacture Theatre

A venue for creation...
La Manufacture Theatre focuses on both contemporary texts (Emmanuel Darley, Serge Valletti, Jonas Hassen Khemiri, Pierre Desproges, etc.) and the classical repertoire (with works by Shakespeare, Marivaux, Molière, Bertolt Brecht, Montaigne and others). It performs both in Nancy and on tour: in the region, across France and internationally.

A venue supporting creation
The Manufacture Theatre regularly works with other theatres and theatre companies to co-produce shows.

A venue for shows
The Manufacture Theatre stage is at the forefront of contemporary theatrical creation. Each season, it hosts around 15 shows created by theatres or national, regional or foreign theatre companies.

A venue for contemporary theatre training
Training is based on three pillars: reading, writing and acting. It is open to all, with a focus on secondary-school drama option pupils, university drama students, theatre professionals and people with restricted access to culture.

A venue for communication and openness
The theatre works to be open and inclusive: both the venues and the backstage areas can be toured on request. On show evenings, audiences can browse the works in the theatre bookshop, enjoy a snack in the theatre bar or chat to the actors over a drink.

Three venues
It has three venues, with capacities of 369, 140 (La Fabrique) and 60 (rehearsal room).
A team of 23 people is committed to taking performances out to a wide range of audiences and inviting them to share in the life of the theatre.