The Saint Nicholas markets
2021 : The information is updated on an ongoing basis and may change depending on the health situation.
The Saint Nicholas markets
Many towns in eastern France and in Germany, organise Christmas markets, and Nancy is no exception. Known here as Saint Nicholas's villages, they play a big part in creating a festive Christmas atmosphere.
During the Saint Nicholas festivities in Nancy, a number of markets are set up across the city, their attractive wooden chalets decorated with twinkling Christmas lights. The main Saint Nicholas village is in Place Charles III, the gourmet Christmas market is in Place Vaudémont, near the big wheel, and the arts and crafts market is in Place des Bourgets. Wander around and soak up the atmosphere of each 'village', shop for handmade gifts or enjoy a mulled wine or gingerbread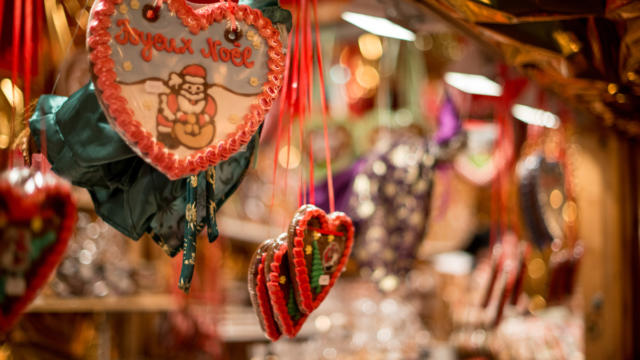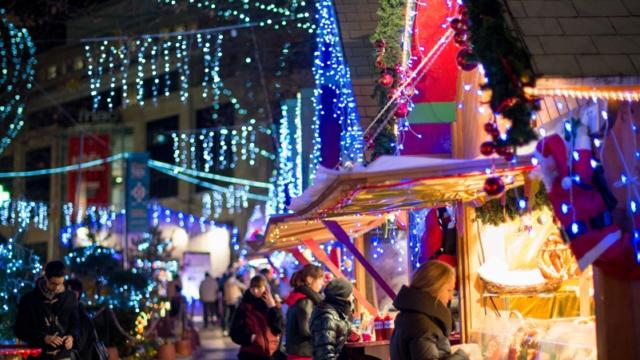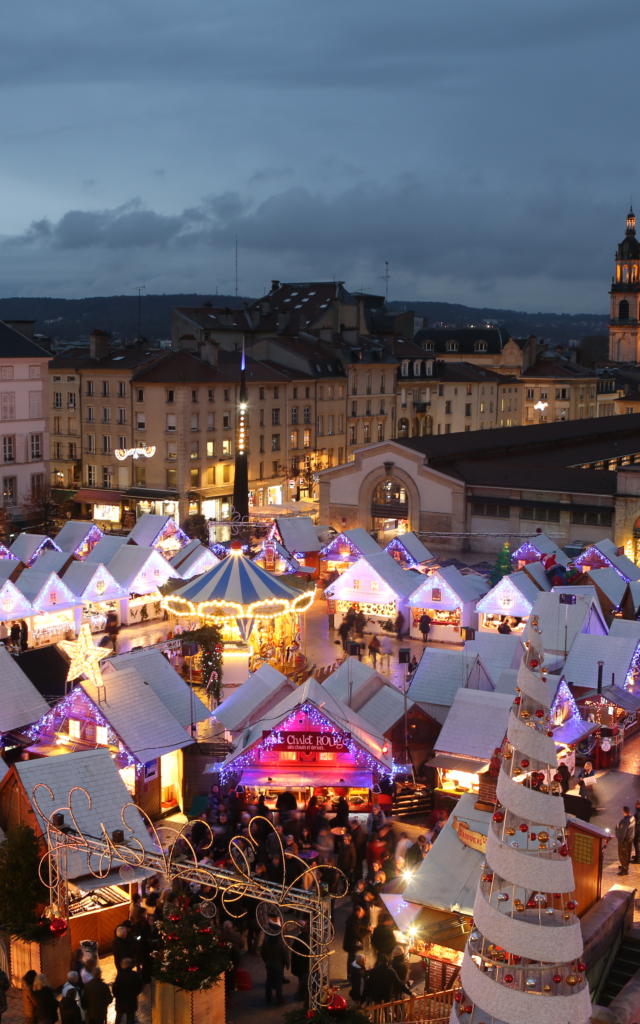 The main Saint Nicholas village
More than 60 Christmas market chalets are installed in the magnificent Place Charles III, between the covered market and the Saint-Sébastien shopping centre, offering a plethora of gift ideas, local products and tasty seasonal specialities such as mulled wine and gingerbread. Plenty of great Christmas ideas!
An absolute must: the local arts and crafts section, surrounding the magnificent traditional merry-go-round set up in the centre of the village!
From November 19 to December 30, 2021
Organised by:
Les Vitrines de Nancy
24 rue Saint-Dizier
54000 Nancy
Tel. 03.83.36.34.34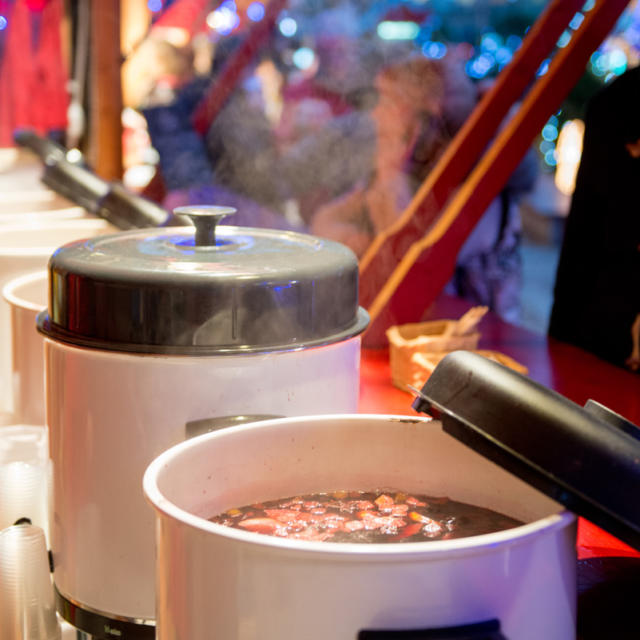 Saint Nicholas gourmet village, Place Vaudémont
From late November to early January
Whether you're looking for lunch, tea or a drink before dinner, you'll love the cosy and convivial atmosphere of the Saint Nicholas gourmet market, especially as the evening sets in. Mulled wine, before-dinner snacks, soup, or a tea-time treat, there's something delicious for everyone in the restaurants around the square.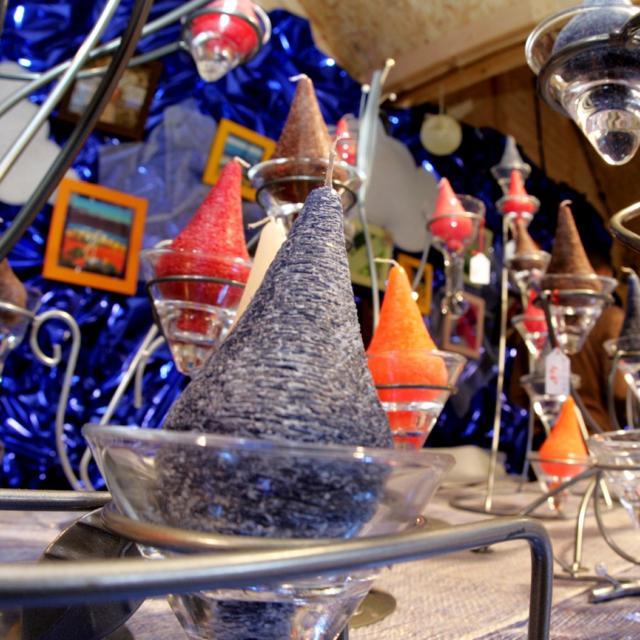 Arts and crafts market ('hameau des artistes'), Place des Bourgets
December
If you're looking for an unusual and handmade Christmas gift, this is the place to come! The stalls here are run by an arts and crafts collective, and you can find original pieces created by artists, designers, sculptors and other craft workers.