FOOD TOURISM AND LOCAL SPECIALITIES
Nancy Macarons
Nancy Macarons were created in 1793 by two Benedictine nuns, who became known as the Macaron Sisters. The secret recipe was carefully guarded and passed down over the centuries. It is currently held by Nicolas Genot of Maison des Sœurs Macarons. Macarons travel well.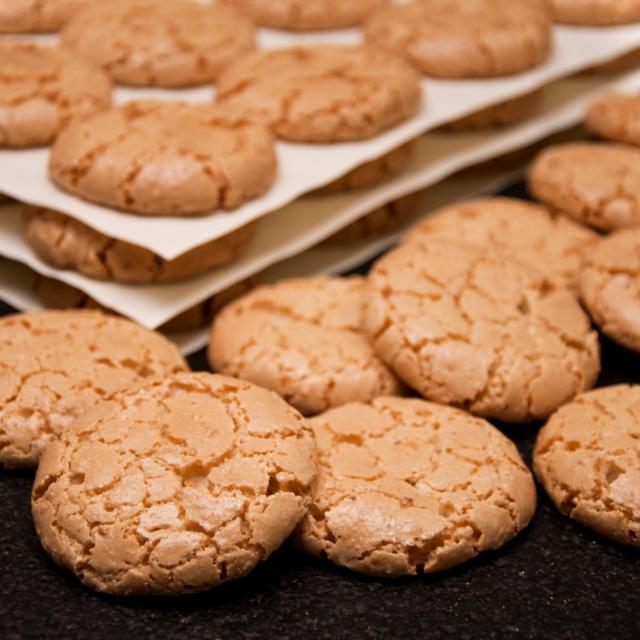 Nancy Bergamots
These transparent golden sweets, a local speciality, were first made in the mid-19th century. The sweets must consist of a blend of sugar and natural bergamot essential oil, cooked over an open fire and then cut either by hand or with a hand-operated roller. Nancy Bergamot pouring is an impressive spectacle. Alain Batt organises regular pourings for visitors to his workshop.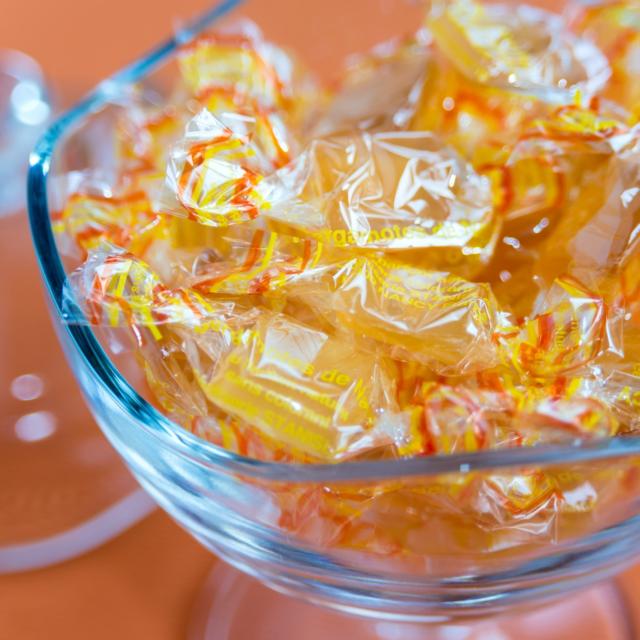 Mirabelle plums
"Happiness exists, and I've experienced it. It weighs 14.3g (including the stone), and it comes from Lorraine. […] How could anyone fail to be amazed and grateful that such a tiny fruit can bring so much joy?" Jean-Pierre Coffe.
Over 70% of the world's Mirabelles are grown in the region. Mirabelle plums can be eaten as table fruits, in fruit salad or in cakes and pastries. The fruits are also used in savoury dishes, as an accompaniment to duck breast, poultry, lamb, etc.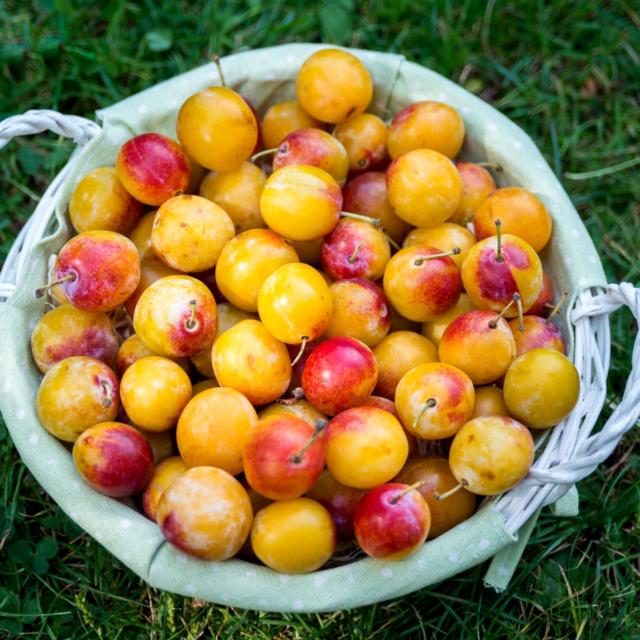 Saint Epvre cake
A cake made of two round almond meringues filled with a vanilla cream blended with crushed nougatine. Nancy families traditionally enjoy it as a dessert after Sunday lunch. It was created by the pastry chef Adam, whose shop is located in the shadow of Saint-Epvre Basilica, in the square of the same name.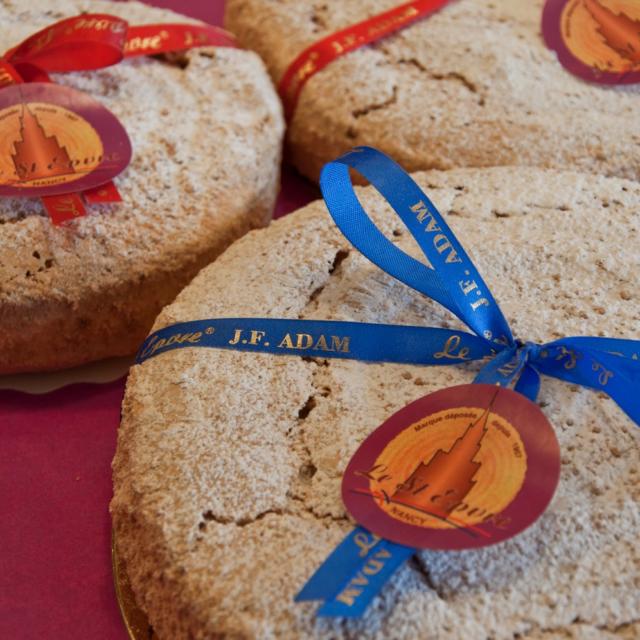 Duchesse de Lorraine sweets
They were created in the early 1930s, and feature in Maison Lalonde's 1935 catalogue. The 'Duchesses de Lorraine®' trademark was registered under the reference 4344 at the Nancy Commercial Court Registry on 31 May 1950. It has been renewed regularly ever since!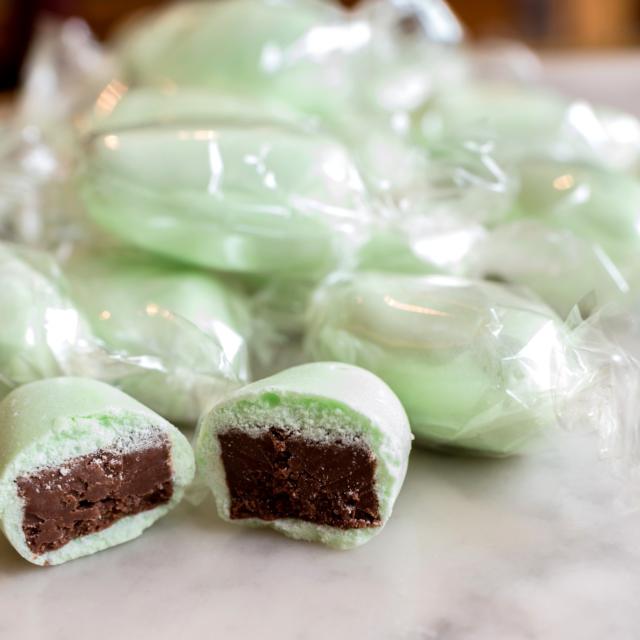 Pain d'épices
'Pain d'épices', ginger bread, is associated with the festivities of Saint Nicholas, the patron saint of Lorraine. It is generally baked in the shape of the saint himself, or that of his donkey. In Nancy, all the bakers have their own specific moulds, recipes and ideas for decorating the cakes: by sticking traditional paper images on top, or by adding coloured or plain icing. You'll see pain d'épices everywhere in Nancy during the winter!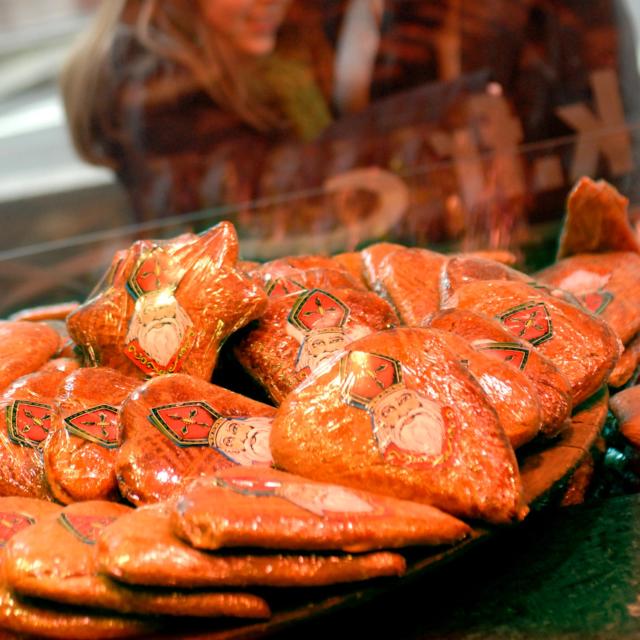 Chocolates
The city's chocolatiers produce a range of delicious creations including Pavés de Nancy and fine chocolates. Whichever you choose, you can't go wrong!
You'll notice over Christmas and New Year that Saint Nicholas (and his donkey) are not confined to pain d'épices. You'll also find them depicted in chocolate.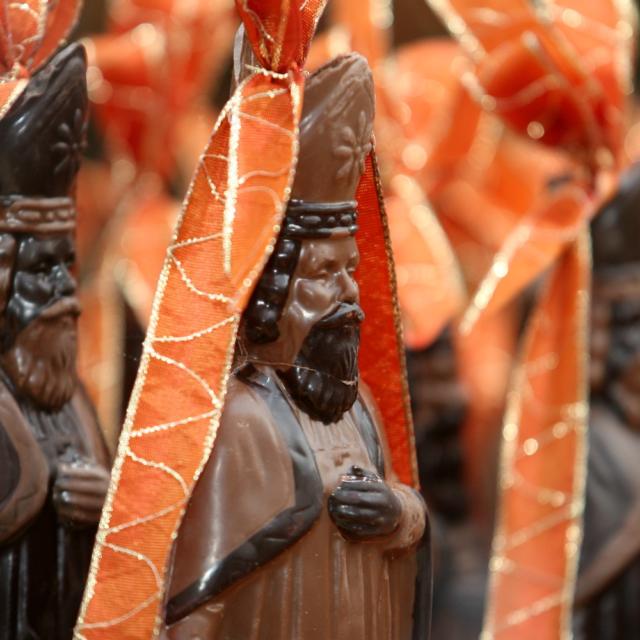 Stanislas Rum baba
Rum Baba has its origins in a large yeast cake of Eastern European countries and known as Babka (the Polish word for 'old woman' or 'granny'). According to legend, the Polish King Stanislaw was in exile in France and in Lorraine, he found this cake too dry and soaked it in Tokaji wine. He asked his baker, Nicolas Stohrer, to serve it to him regularly. continued to improve the dry Polish cake by pouring wine and then rum over it.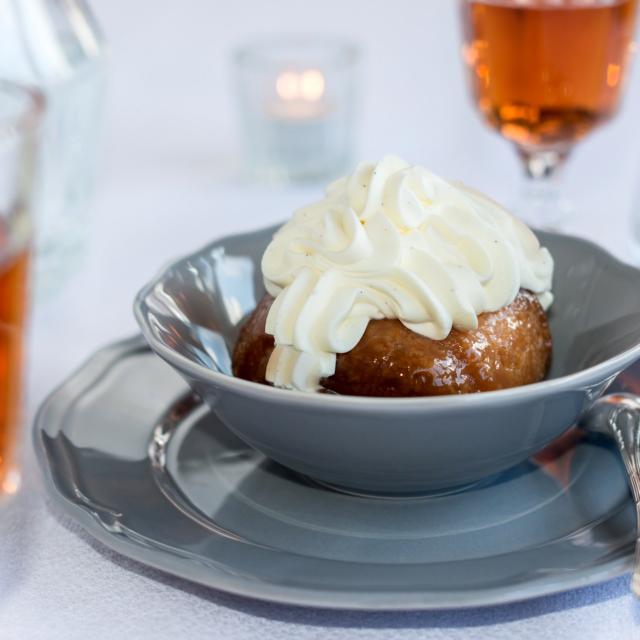 Liverdun Madeleines
The story of the real Liverdun Madeleines begins in the early 20th century. When people from Nancy flocked to enjoy the banks of the Moselle River at Liverdun, local baker Joseph Rouvenacht and his apprentice Marcel Chenel launched this famous cake to sell to them. Their inspiration came from the Madeleines produced in nearby Commercy, themselves immortalized by Marcel Proust.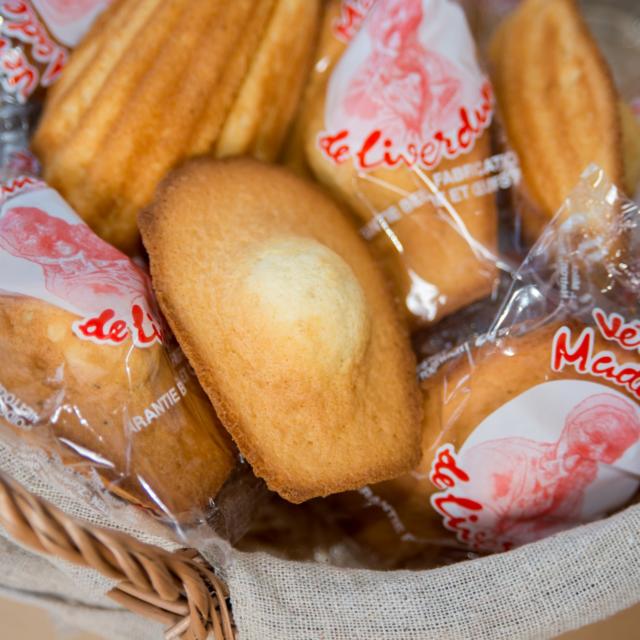 Lorrain Chardons
Lorraine Chardons (or thistles) are chocolates filled with eau de vie, produced by Nancy's chocolatiers since the mid-19th century. They owe their name to their shape which resembles a Lorraine thistle, the emblem of the town and of the region. The color is used to identify the type of liqueur inside: yellow for Mirabelle plum, green for Charteuse, pink for raspberry and white for Marc de Lorraine.