Nancy Passions Sucrées Spécialities
The Nancy Passions Sucrées artisans
Nancy Passions Sucrées Specialities

Nancy Macarons
Nancy Macarons were created in 1793 by two Benedictine nuns, who then became known as the Sœurs Macarons (Macaron Sisters). The secret recipe has been carefully guarded and passed down over the centuries. The current holder of the recipe is Nicolas Génot of the Maison des Sœurs Macarons.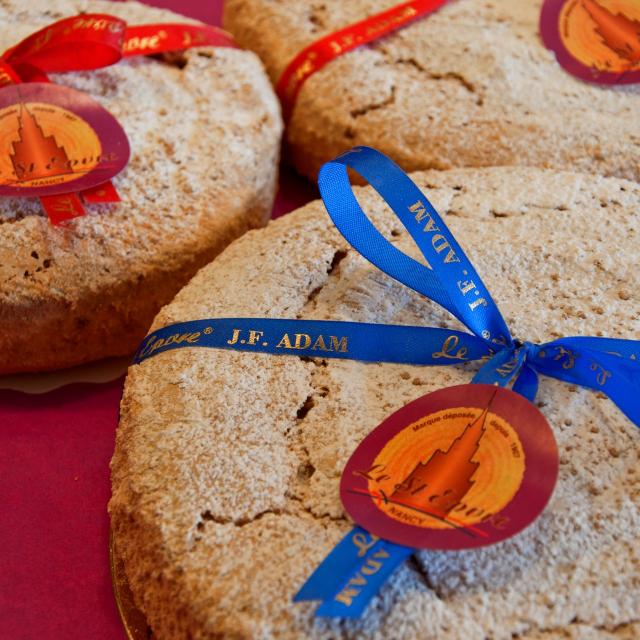 Saint-Epvre cake
This cake is made of two round almond meringues, filled with a vanilla cream blended with crushed nougatine. It was created by the Maison Adam pastry shop, just steps from the Saint-Epvre Basilica, on the square of the same name. Nancy families traditionally enjoy this dessert after Sunday lunch.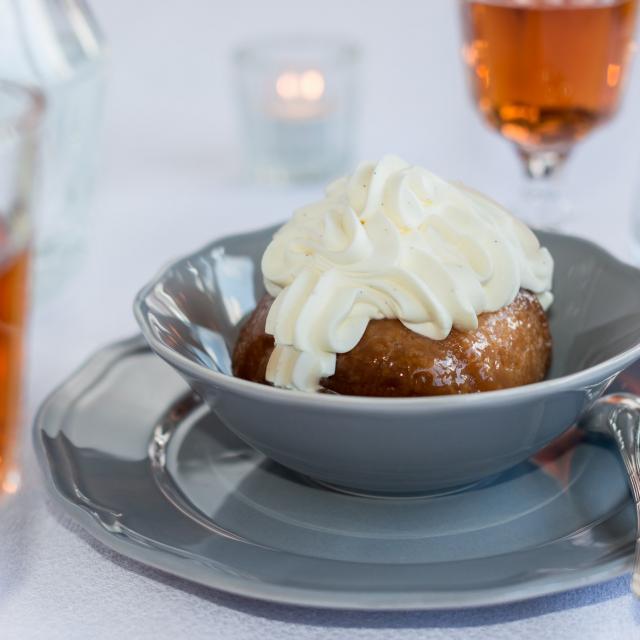 Rum baba (with Tokaji wine)
According to legend, when King Stanislaw was in exile in Lorraine, he thought this cake was too dry, so he soaked it in Tokaji wine. He regularly asked his pastry chef, Nicolas Stohrer, to serve it. Stohrer continued to improve the dry Polish cake, dousing it with wine and later rum.

Perles de Lorraine
A mirabelle plum liqueur filled centre nestled in a sugary shell, itself protected by a succulent mirabelle fruit paste, all coming together to create the Perle de Lorraine! A delightful, and not too sweet, treat that fills the palate with eau de vie.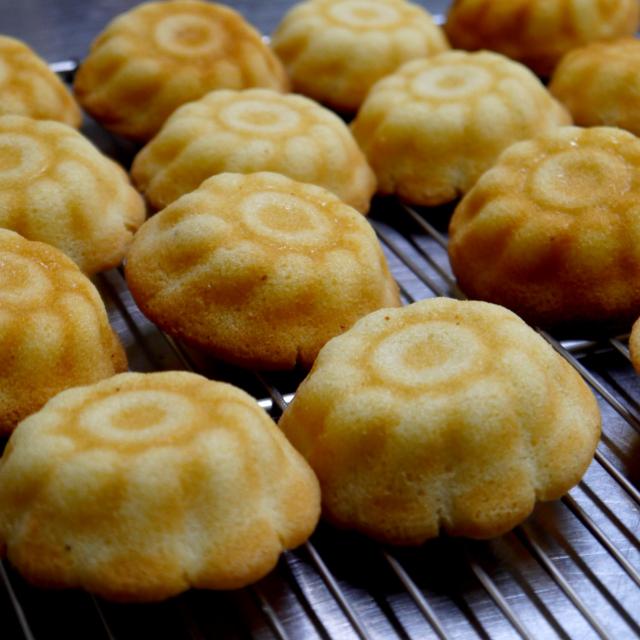 Visitandines
Here is yet another delectable legacy from the nuns of the Order of the Visitation. Delicious and light, with a delicate almond flavour and a soft centre, it's the quality of the iron moulds that gives them their light crispiness. The Maison Gwizdak bakery has perfected these cakes.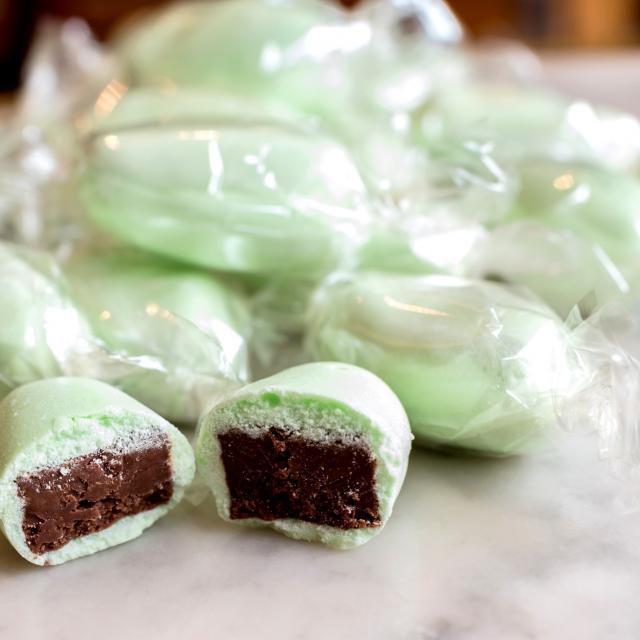 Duchesse, Florentine or Marquise
This delicate candy is made of a fine chocolate-hazelnut praline coated with a layer of royal icing meringue. A particularly skilled hand is needed to make them. Three confectioners in Nancy offer these candies under three different names.

Vaute de Lorraine
The Vaute or Vôte is a thick pancake, typical of the Vosges. Here, it's made with mirabelle plums sautéed in butter and then flambéed with PGI Lorraine mirabelle eau de vie.

Nancy School sugar vases
In 1999, during the celebrations of the centenary of the Nancy School, Jean-François Adam created sugar sculptures of vases inspired by the works of Art Nouveau glass artists. A stunningly convincing result!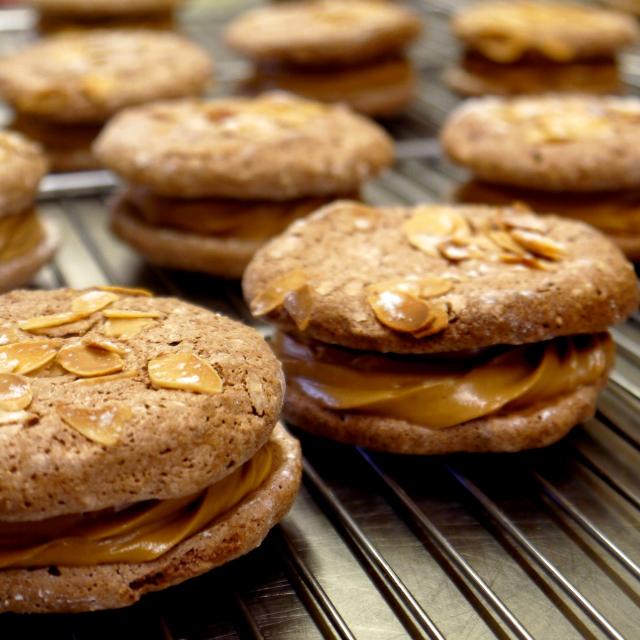 The Seichanais
In 1998, at his shop in the town of Seichamps to the east of Nancy, Frédéric Derelle invented a new speciality called the Seichanais: a light, gourmet cake made of a chocolate macaron, a milky caramel cream and fine dark chocolate mousse.

Pain de Gênes cake with bergamot
Pain de Gênes, also known as traveller's cake, is an almond-based speciality. This moist cake is a favourite of patrons, with a revisited version made with bergamot.

Craquelines candies
Created during the Roaring Twenties, the Craqueline is a piece of almond paste covered with a transparent shiny sugar glaze. This delicacy, which are made one by one, is more of a morsel than a candy. They come in nine different flavours.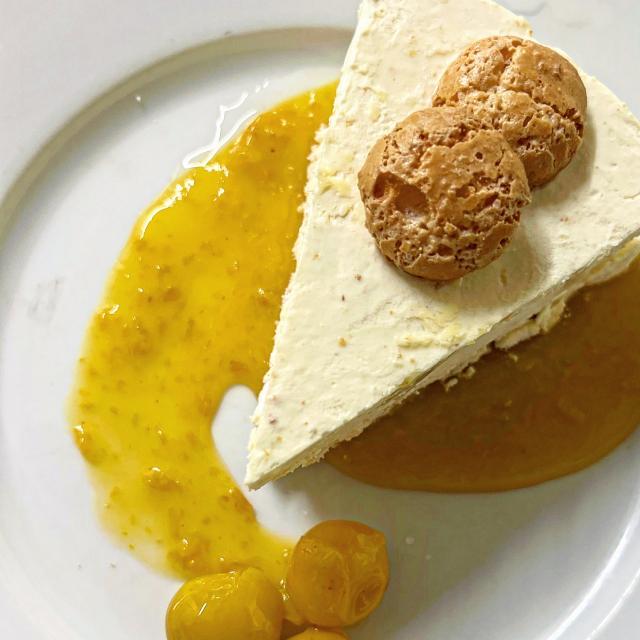 The Tout Nancy
This ice-cream dessert is made with the original Nancy Macarons (both crushed into the dessert and with mini macarons specially created for decorating the cake), topped with a mirabelle plum coulis. A dessert combining the local stars: macarons and mirabelles.

Gâteau Lorrain
This ultra-light traveller's cake, almost a cloud cake, is similar to Pain de Gênes. It's made with ground almonds, butter, sugar, eggs and mirabelle eau de vie that keeps its flavour during baking.

The Choco'Tee
This delicious chocolate-praline morsel shaped like a golf ball is created by Frédéric Derelle as a tribute to the sport he loves, as well to the Pulnoy Golf Course right near his shop.

Bergamot Candy Zest
Yvain Rollot cuts strips of zest from Calabria bergamot oranges and candies them in sugar to create amazing and refreshing sweet treats. A delight for bergamot lovers!

Lorraine Chardons
Lorraine Chardons are chocolates filled with eau de vie, produced by Nancy's chocolatiers since the mid-19th century. The colour is used to identify the type of eau de vie inside: yellow for mirabelle plum, green for Chartreuse, pink for raspberry and white for Lorraine marc.

Lorraine mirabelle plum gingerbread
Mirabelle plum gingerbread is a Lorraine speciality. Made from a collective effort by the Union of Pastry Experts of Lorraine, it pairs lovely with foie gras.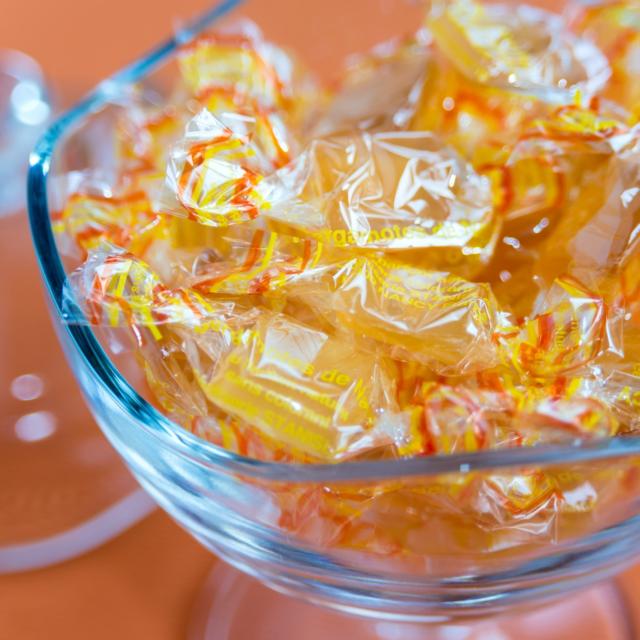 The Bergamote PGI
An exclusive specialty of the ducal city, the Bergamote is a translucent golden candy created in the mid-19th century. With a proven reputation, these candies are the pride of Nancy locals. Watching Bergamotes being poured is an impressive spectacle.